Latest News
site last updated 23 Apr 2016
»»
---

---
Richard Ashcroft performed on BBC Radio 2 - 21-04-2016
Richard performed a live acoustic session (joined by Damon Minchella and Steve Sidelnyk) on the Jo Whiley show - BBC Radio 2, to promote his forthcoming album These People. The interview began with a tribute to Prince, who's tragic death was announced ealier that day. Richard started his four song set with the first single from his forthcoming album, This Is How It Feels (which sounded amazing - listen below) and added some lyrics from Prince's 'Purple Rain' at the end as a tribute. He then went on to perform Hold On, the second single from his album, followed by Lucky Man. He finished with Bitter Sweet Symphony, using lyrics from Prince's 'Manic Monday' and '1999' for the first verse. Listen again here
This Is How It Feels - Acoustic, BBC Radio 2
---
Richard Ashcroft interview on BBC6 Music - 20-04-2016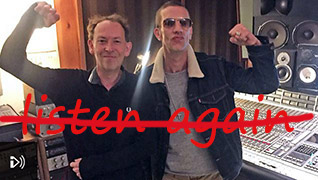 Richard was interviewed by Steve Lamacq on BBC6 Music, and clips of four tracks from These People were aired. Two very short clips of They Don't Own Me and Ain't the Future So Bright and longer clips of Out Of My Body and Songs Of Experience.
---
Richard Ashcroft Interview - The British Masters - 18-04-2016
Noisey's host, John Doran interviews Richard Ashcroft as part of the British Masters documentary series.
---
Richard Ashcroft's New single Hold On premiered - 15-04-2016
Hold On premiered on BBC Radio 2 and Radio X on 15 April. Available to download on iTunes.
---
---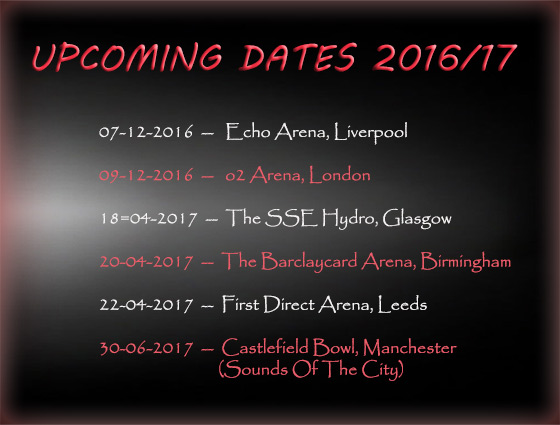 ---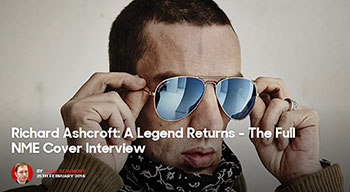 <--- click to read full NME interview!
---
Richard Ashcroft interviewed on BBC6 Music - 29-02-2016
A 13 minute interview aired on the Steve Lamacq show on BBC6 Music followed by Richard's new single, This Is How It Feels.
---
Richard Ashcroft's new single premiered on Radio X - 22-02-2016
'This Is How It Feels', the new single from Richard's forthcoming album 'These People' was aired on Radio X today Monday 22 Feb on the Chris Moyles show. This was followed by an interview with Richard on the Vernon Kay show. You can listen to the interview here: radio x »
---
Richard Ashcroft's new album available for preorder - 22-02-2016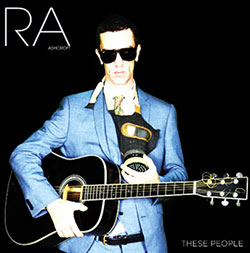 Richard Ashcroft's forthcoming album 'These People', released on his Righteous Phonographic Association label via Cooking Vinyl Records, is due for release on 20 May 2016. It can be preordered from iTunes as a download, and is also available to preorder on cd, limited edition blue vinyl and standard black vinyl from Richard's official website. Official store »
Album tracklist:
Out Of My Body
This Is How It Feels
They Don't Own Me
Hold On
These People
Everybody Needs Somebody To Hurt
Picture Of You
Black Lines
Ain't The Future So Bright
Songs Of Experience
---
Richard Ashcroft's autumn tour 2015
Richard had three successful tour dates this autumn performing acoustic sets at:
Zermatt Unplugged in Zurich, Switzerland on 22 October Setlist »
The BIME Live festival in the Bilbao Exhibition Centre (BEC), Barakaldo, Spain on 31 October Setlist »
Corona Capital in Mexico City on 22 November Setlist »
---
---
For older news visit the Archives here »